Events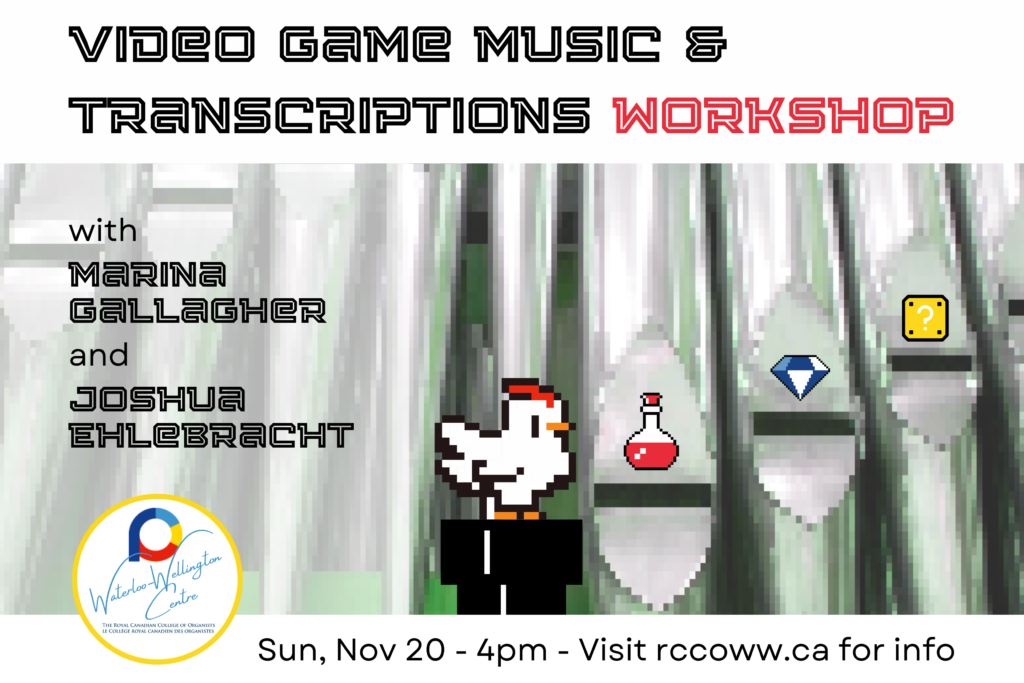 On Sunday, November 20, plan to join us for a cross country Zoom workshop hosted by the Waterloo-Wellington Centre from 4-6 pm Eastern Time.
To help members prepare for our scheduled outreach-oriented event in April of 2023, which will feature video game music, film music and transcriptions, we have engaged UW Music Grad and current York University PhD candidate Marina Gallagher to lead the first hour where she will discuss video game music and its genres. The second hour will be led by our own Joshua Ehlebracht, now in the second year of his Masters degree at Yale University, where he will focus on ideas for registering some video game repertoire as well as more traditional transcriptions. 
Link will be posted close to the event.